She came, she saw, she will conquer.
This is not the first step, nor the last. But I'm glad you're here now and we can share the rest of the journey together.
Last week I finished and published my new website. I laboured for hours every week for the past three months adjusting the layout, finding the perfect stock photos and writing my first blog posts. Yes, this was what I wanted. This was the next fruitful stepping stone in my career. This was SO HAPPENING.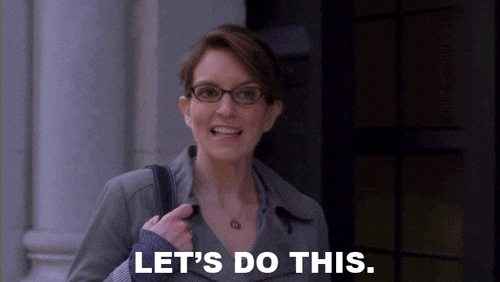 *Clicks "Publish"*
*Sits and stares at wall*
This isn't right. This isn't what I wanted. Oh God.
(This site you're reading now is not that website.)
What was the problem? I was so sure. Logically it made all the sense in the world but my gut was telling me other wise.
Marketing Marketing to Marketers
A few months ago it all made sense. I've been working in digital marketing for nearly 3 years (although covered more in that time than I could have ever imagined) and it turns out I have a bit of a knack for it. Communication and strategy seem to be my jazz and I can honestly say I care about what I do.
So, naturally for me, when there's something I care about I want to write about it.
In fact, I could write for hours (and did) about best industry practices, tips and tricks for analysing campaign successes, growth hacks, my hate of the phrase "growth hacks"... Getting my thoughts out on a page feels great and, truth be told, I liked the idea of being more of a public authority on the subject.
But as it started to come together, that uneasy feeling in my gut started to grow.
Talking to your gut
So I took a step back... no bigger than that... keep going... feels like you're about to tumble off a cliff right? There you go, that's the feeling I had when I was there too. And what I realised was that:
1. I care about what I do at work. I don't care that much.
2. The drive to write about marketing came from the drive to write in itself. Not the subject matter.
3. The website, like the rest of my working life, needs an overhaul.
The first realisation was certainly the toughest to face. I have a good, secure, 9 to 5 job, I admire and enjoy working with my colleagues and I could see a clear and prosperous career path laid out in front of me. It afforded me my mortgage, my travels, my whole lifestyle. This was what I wanted.
This is what I thought I wanted.
Which leads to point 2. When there's something I care about I don't just want to write about it, I'm compelled to. Getting my thoughts out on to the page doesn't just feel great, it feels liberating.
When I've had the opportunity to write about things I care about...really care about...it feels like I'm going on holiday. I feel like it's my most natural state.
I want to feel like that more. I want to write. I want to make a living from it.
So that's what I'm going to do.
I'm going to bring more of that feeling in to my life. I'm going to write. I'm going to make a living from it.
...while still paying my bills, attending to all my responsibilities and figuring out all the How's, When's and Yes Buts along the way... Oh Lord.
It's going to be a big journey. I have all these thoughts racing around my head (some that make me feel scared, embarrassed, vulnerable) but this is what I care about.
So, it makes sense that this is where I am now, writing about it. Because that's who I am. That's what I love. That's what I'm going to do.