Writing and life behind the scenes: 1
Mixing it up a bit by going against my normal grain of super planned and structured blog posts to give you just a little behind the scenes in to the day to day stuff. I'm finding those are my favourite blog posts by other writers right now, just getting that glimpse in to the real life stuff, beyond the momentous occasions and motivational revelations.
Back on the writing train
I had been a few chapters in to book project when I decided to switch it up but it was definitely the right choice and, in a way, it doesn't feel like "starting again." I'm using a lot of what I wrote before but now I'm being much more succinct and authentic. I've taken away the pressure of word count per "section" and concentrating much more on what the main core message is...then getting to it quickly! (Yo it's really hard to talk about it without revealing too much!)
Anyway, the flow is back and I'm craving being in front of it every day rather than seeing it as a battle. So, yay!
I've also been testing out the Scrivener platform which I'm a fan of so far. I do honestly think Google Docs has most of what you need and I'm all for that auto-save and being backed up somewhere! But I was craving a word counter, ways of organising my sections as I write them and I'm really digging their full screen mode which gets rid of all other distractions on your screen.
Still feel like I'm not writing as much as I would like...but that's a never-ending fight it seems.
Writing for Period Power
In my "day job" I've been writing a lot the last few weeks (helping me feel less guilty about not attending to book project more often). Lunette are running a Period Power campaign highlighting the importance of menstruation as a public health issue and why periods are so important both personally and politically. YES QUEEN! So totally all about this.
I wrote all about this in a recent blog post for them so be sure to check it out here!
I've been mixing up the tone of voice I normally use with their materials since it's a more serious topic, which has been good to flex my writing muscles.
They're also working on some fab new videos I got to help give some input on and they are going to be LEGIT awesome...but I've already said too much there.
Really enjoying doing more copywriting outside of my usual blogs and social media jazz.
The day to day Got my first bill from the tax office as a freelancer which was strangely exciting. I'm having to be much more strict with my finance management but the manual aspect makes me feel more in control in a way...maybe I'll be singing a different tune by the end of the year!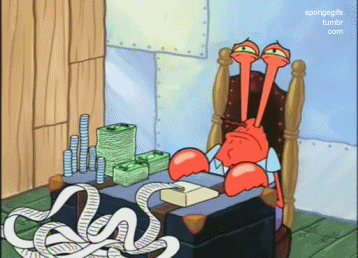 Only 3 and a half months away from the wedding so the planning mode is back in swing and we finally started booking parts of our honeymoon (Northern Italy here we come!). Oh Lord it can't come soon enough. It's all been the good kind of busy recently but I owe my relationship some full-on offline time this year and I cannot frickin' wait. The long dark days and treacherous ice is making me crave more pyjama and cat-snuggle time which I'm going to try and do now before sleep and jumping in to the next busy day.