The book project: Here's what I'm writing and why
"Hey, I heard you're writing a book! What's it about?"
A question that would fill me with sweaty, mind-blurring terror and result in an incoherent mess of stuttery words tumbling out of my mouth. Much to the awkwardness of the inquirer who then probably questions my career choices of working with words all together.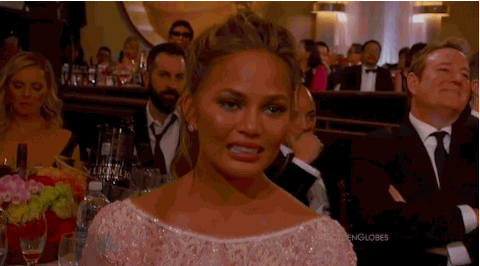 In protest of this level 10 cringe state of affairs, I've been working hard recently to change this (which is why things have been a little quieter on the blog recently). Also, because at some point soon this chick will need to get working on book proposals and none of them can start with "Well...erm...it's sort of like...I guess…", that's for sure.
The vision in my mind was always clear but it's amazing what a little bit more time and confidence can do to help get those words out in to the world. And that's ultimately what I'm trying to do.
So, let me formally introduce you to the book I've been obsessing over for the past few months.
What it is in one sentence:
A sassy, sarcastic, yet straight talking collection of unavoidable truths of your early 20's that offers motivation and insight; while acknowledging the shared "what the fuck"-ery of this crazy, often daunting, part your life.
This is what I would want my daughter to know.
Why I wrote it:
Put simply, this is the book that I needed a few years ago.
When I felt alone, frustrated and at odds with the "adult life" that I felt pressured to be succeeding at; by those further ahead than me, by social media and by the perceived, effortless, joyful living of many of my peers.
The most valuable things I have learned (and am still learning) since then is that I was so definitely NOT alone; that what I, and others, feel is not only "normal" but also justifiable and important to talk about.
That my perceived endless failures, career despair, money fear, body cringe and all around "what the fuck"-ery of my early 20's can be a powerful, sometimes even positive, experience especially when shared with others.
Yet I could never find books (and trust me, this girl looked) that spoke about these things in a way that felt right to me: no bullshit, unapologetic, a little bit angry, definitely a lot of sarcasm and with the right balance of humour and motivational mentorship.
So I decided to write one.
To pass on all the acknowledgement, empathy and wise tidbits that I've been lucky enough to receive. For anyone else who might be feeling how I did (and often still do), for putting more positive, sassy, sweary feminist vibes in to the world and ultimately for our collective future daughters.
May their worlds be less full of "what the fuck"-ery than ours but, if it isn't, they at least know that they are not alone.
Sample chapter subjects:
You might not have "A Calling"
Don't be afraid to change your mind
Thigh gaps, violin hips and armpit vaginas
Your bank account will terrify you
Being the hero to all your friends
There will be crying in the girls loos
Your uterus won't pass the test
Unique qualities:
-- Combines the popular and fast growing genre of Self-Help books with the written, and more shareable, formats that Millennials and Generation Z prefer to consume content in.
-- Similarly, is written in a tone of voice that not only entertains the reader but also has the potential to resonate more clearly and deeply, compared with the more formal and verbose content in this genre. Sassy, colloquial and a whole bunch of swearing.
-- A key takeaway from each chapter is presented in a visual, colourful and easily shareable format. The reader has the option to do something physically and/or digitally with each of these pages.
-- This book spends adequate time acknowledging the individual, personal experience and sometimes difficult feelings experienced at this time in your life. With a bigger focus on emotional validation and acceptance-based motivation compared to others in this genre that often centre around promises of "One size fits all" solutions.
Well alrighty then! Where is it?
Currently printed and butchered with edits as I go through a third or fourth round of reviews and potentially add some more chapters before looking in to beta readers.
My impatience to have it exist in the world is being hushed by my want to give this project the love it deserves. IE. I don't want to half-ass it.
Are you writing similar themes or just in to reading these kind of books? I'd love to hear from you.
Subscribe to the mailing list for more updates or follow me on Instagram and Twitter!